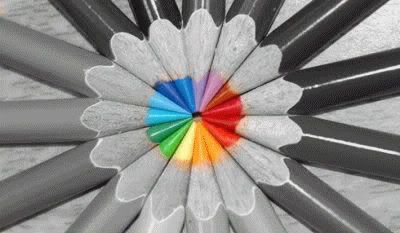 Colours of a new life.
Disclaimer: Do not read further or you'll be killed due to insaniiia.
Sometimes you just want to write this for fun.
Riggght. I'm not dead. Ommg. You thought i am? Thats sad! I was just this B word. "Busy"
I know you thought all wrong ways when i said B word. Haha. So now first things first, college.
College is awesome. Except for the fact that since I'm in arts there's hardly guys in class. So I'm in a class of 89 girls and 6 guys. Haha, the guys feel so sick about this. They're so pissed always. Yeah, haha. Its like so much fun. College. though we can't bunk, and we're forever sleeping and doodling. Its so much fun. Especially lunch and also all the gossiping. And the competitions and events and subjects. Everything is awesome. I so like it.
We had this poetry competition today, i obviously took part. I wrote on "Revelations" that was the topic i selected from the topics provided. My poem is pretty okay. Lets sheee. :)
Also I love my new friends. I'm glad there are no nerdy friends this time. Haha. Ofcourse they aren't nerdy, we're all fun. Yaay. And then tomorrow there's some World Music Day Celebration which is awesome. I so love my college.
Now chuck college lets talk otherwise. There is nothing otherwise. Life is only college centered now. So nothing much happening. Oh except yeah today.
So a school bestie and me planned to meet up today after our colleges. And yeah i reached before time because college got over soon. So I went into a book store in that shop. It was a tinnnnny one. But it had nice books and all. So I picked up a Calvin and Hobbes and was reading. Out of the corner of my eye i saw this guy who was staring at me. He wasnt exactly reading. just pretending to read. So well i cared a damn and continued reading. And he kept staring. And i was like blah. So i put the book down and walked out. And went outside the whole store. And was waiting and i saw he'd followed me. I as usual over reacted and my thoughts went wild haha. I decided he's some crazy stalker or some crazy psychopath and since i didnt even have any phone defense[We're not allowed phones to colg, me is a goody gal. haha ommg lol.] So yeah I decided to punch him or something. And then I saw this aunty ji close by I went and stood right beside her. After about ten minutes I saw this creepy ass was gone. Haha. Yaaay it worked. Ommmmg i was so overjoyeeed. :) :) Filled with happiness. Lmaao.
Sigh. CreeeppyPeopleSuck.
Ommmgg.
I've to go complete lecture notes.
bye.
P.S: I know I'm NOT commenting. Please be a little kind to me, I absolutely am shuffling this and that and all. Its like blah. I'll commmeeent soon. i sweaar. :)
Love ya'al! :)

You know what I so hate not being able to comment. So I'll do it soon. =D
Loveee
♥♥♥♥♥
Me
=P