And thats why you loved me
You were always there by my side
We talked on the phone hour after hour
Long bills coming home
We became so close
So inseparable
We hugged each other
And cared not if people laughed
We walked together
Every step
Completed each others sentences,
We teased each other
And had so much fun
Every minute together
seemed like a memory forever
But then as soon as school was over
We didnt see each other any more
No hours of talking on the phone
And we hardly ever spoke
Those memories we shared
Will forever remain with me
The best friends that we were
Was one of the best things that happened to me
We said we'd remain friends forever
But the promise was broken
Though we arent close anymore
Hardly even friends
I still miss you
But i'll always love you no matter what
And however far we may get
I will never forget who you were to me
And for that
I do love you forever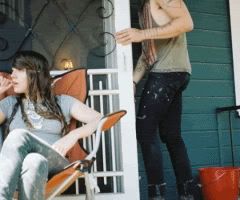 Sometimes we make a million promises to each other, to remain close forever, and to remain BFF's! But hardly ever these work. I believed it would work. That i would remain close to my School BFF forever. But its hardly been two months and we already never talk to each other. We're just busy with our own life, and "school" was what brought us close, the seeing each other everyday. Now thats not there so we've grown apart! I do miss her, but maybe it was never meant to be. :( Sometimes we've gotta accept life the way it is. No matter we are just "Facebook friends" now and hardly meet, talk on the phone, or chat she still was a precious part of my life. And memories that i had with her, will forever remain etched in my heart.
Love
Sonshu <3