I may be crazy
I may have sudden laughter riots
I probably dance like I am high at times
And sometimes i dance even to a little beat
And maybe I cry about silly things
I may be a shopaholic
And take a million pictures
I probably act like a kid
And jump up for little even a little happiness
Maybe i facebook too much
And am forever tweeting
I sing songs out loud though i can't sing too well
I smile at random people
And wave hands at kids I don't even know
I walk on the road jumping around ,
Singing and dancing to the song I am listening to on my I-pod
Maybe I love books more than everything.
But this is just me
If you have a problem,
Then go away.
I promise one thing
I will be Me.
Forever and Always
No matter what.
or whom.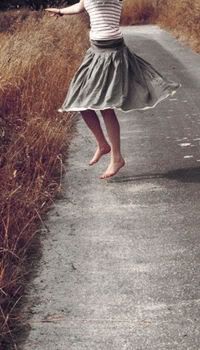 Lots of Love
Muaahz!
<3
xoxo
Sonshu *_*